We produce various drinks (e.g. carbonated drinks and alcoholic drinks) to meet your sales strategies and consumer needs. We have built up ingenious ideas and improvements with many years of expertise in our latest production and preparation facilities. Our strength is that we can provide speedy and total support in a structure in which it is possible to cope with everything from planning to production in one-stop. Furthermore, we have acquired ISO 22000 and FSSC 22000 certification and make products to satisfy you in a strict control structure from the acceptance of raw ingredients to shipment.

We propose tastes and specifications based on your needs.
"Is it possible to make a drink using this raw ingredient?" "We would like to sell an alcoholic drink preferred by women." We ask about your desired ingredients and concepts to propose tastes and specifications to you. We endeavor to propose a trial product within one week by cherishing a sense of speed.

We consider recipe development and product shape/packaging.
We develop drinks using your desired raw ingredients to match your targets and concepts. We conduct repeated trials until you are completely satisfied by thinking about the optimal combination of the recipe (e.g. aroma, taste, carbonate strength and color) and the container while taking advantage of the expertise and data we have built up over the years.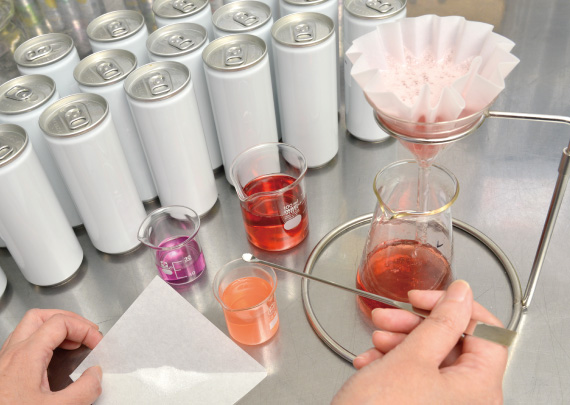 We conduct market research to widely support the development of products with minor changes and products that are the copy of those selling well at that time. We clearly shape products in your image and then provide these in a short period of time.

The development of a new product is a process in which we create "something" from "nothing." We propose products to match your concept in response to the needs of your consumers in combination with new technologies and processing/production technologies.
We develop products with new ingredients and high added value to offer differentiation from other products. It is possible to establish brands by producing these products in great numbers over a long period of time.


Aluminum Can: 350/500 ml
B Line Factory
Our B Line Factory is where we produce carbonated drinks and alcoholic drinks in 350 ml and 500 ml cans. We have the capacity to produce 1,000 cases per hour. We can also support small lot products and produce up to four items in one day. We clean with great care while conducting sensory evaluations so that no taste, aroma or color remains each time we change the product we are producing.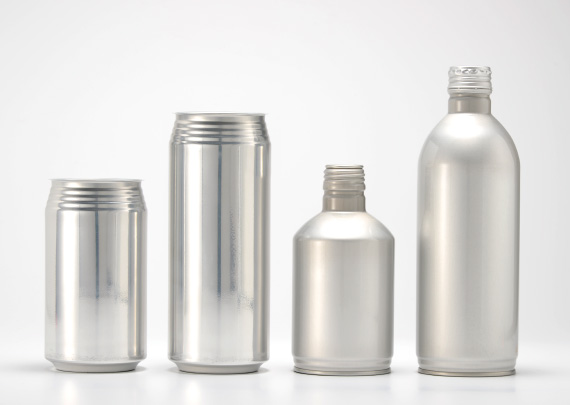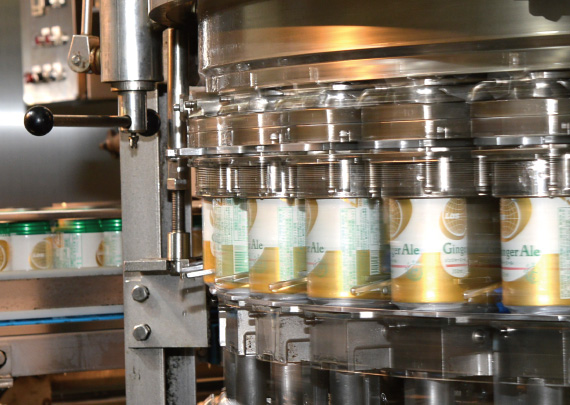 Bottle: 120 - 500 ml / Re-sealable Can: 350 - 500 ml
D Line Factory
We fill various bottles and re-sealable cans with alcoholic drinks and flavor carbonated drinks at our D Line Factory. We also support small lot production here. After preparation of the raw ingredients, we conduct an inspection of the Brix value (sugar content) and Ph in the Inspection Office in the factory and then start the filling process with conformance to the standards. After filling, we perform sterilization for ten minutes at 65 degrees or above.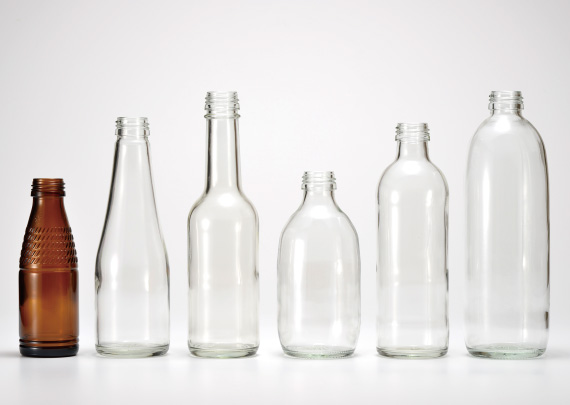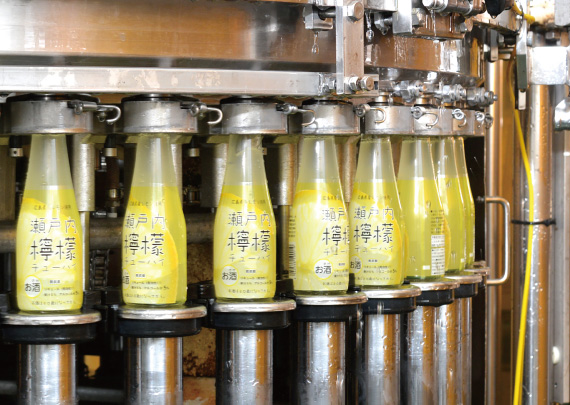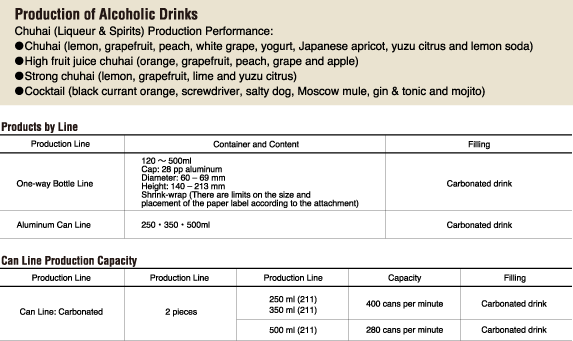 We conduct repeated inspections - from seaming and sealing checks to time confirmations.
We repeatedly seam the lid and sides of cans and then seal them on our can lines. We measure the seaming thickness and groove depth every two hours. We conduct cap measurements and visual inspections on bottles to ensure storability. In addition to weight and printing checks, we confirm there are no problems in quality assurance with time inspections.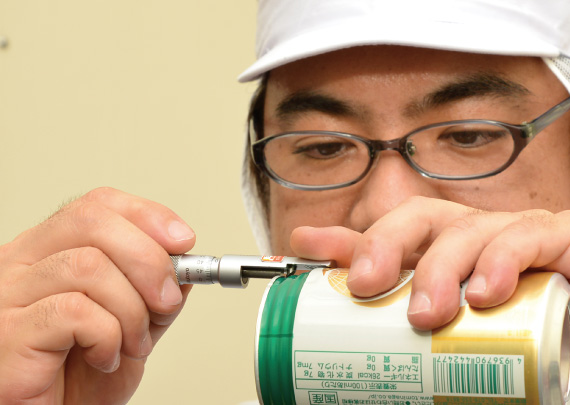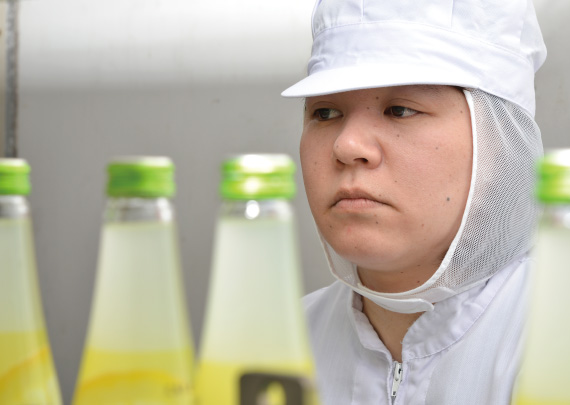 We have created a structure in which it is possible to ensure the protection of safety by overlaying the concept of HACCP* with our many years of expertise in the course of acquiring ISO 22000 in 2012 and FSSC 22000 in 2014. We thoroughly pursue safety and peace of mind by leveraging to the maximum possible extent our existing hardware and software with each and every one of employees having a high awareness of the importance of this.
*HACCP: This is a technique for ensuring safety by analyzing the risks that may occur in the production/processing processes of food and the causes of these, and continuously monitoring priority management areas.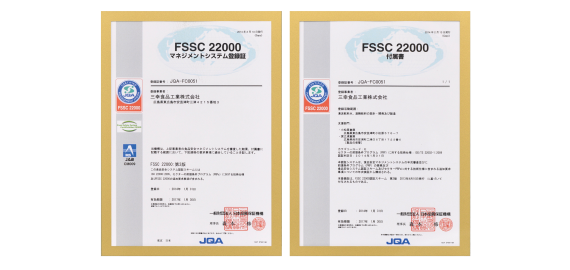 We perform quality control and various procedures and then deliver products. We can also keep products in our warehouses.
We have two warehouses where we can keep your important products under our responsibility. We are able to provide low-cost storage under complete quality control conditions. In addition to performing various procedures, we are also striving to improve convenience by having built a distribution system to promptly deliver the amount of product needed.